A Wise Steward's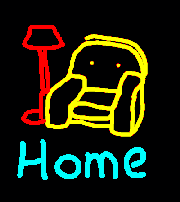 School
Hate Crimes, Violence and Abortion in America
Christians Sacrifice Children to Pagan Temples
Home educators and bloggers, Freebie and Cheapie Homeschool, reference, education, Bible, science, social studies, language arts, literature, math, software, intelligent design, creation, high school, distance education, special needs, demos, freebie links!

Come on in, sit down, relax. Exchange ideas, ask questions. Tell your friends and pass it on, and help make this the most useful Forum and Chat site on the web! No special software download required! Only an interest in teaching a child "the way he should go."
View our
Guidelines.
Tip
For

the Wise

"The way of a fool is right in his own eyes: but he that hearkeneth unto counsel is wise."--Proverbs 12:15
---
Flashback: Public School Commencement, 1976
Recently the author's mother, Pat Brown, cleaned out her papers, and returned her daughter's 1976 Commencement Program. One may imagine the modern day secular censor's reaction. Let's see, now. Band Prelude okay. Processional okay. What's this? The National Anthem? Ix Nay! Didn't the authorities realize the last stanza contains these words:
"Oh! thus be it ever when freemen shall stand
Between their loved home and the war's desolation,
Blest with vict'ry and peace, may the Heav'n-rescued land
Praise the Pow'r that hath made and preserved us a nation.
Then conquer we must, when our cause it is just,
And this be our motto, In God is our trust.
And the star-spangled banner in triumph shall wave
O'er the land of the free and the home of the brave.
---

Hugh's Traveling Mancala Game
Mancala, an African stone count and capture game, has been enjoyed for at least 3000 years. You can buy Mankala at a specialty game store, but its more fun to make your own. Take your Mancala game with you when you travel. Bring it out when the kids ask, "Are we there yet?"
Cost: Free
Supplies: One egg carton, 2 rubber bands, 48 scrounged marbles, small smooth painted stones, pennies, seeds or buttons
Cut the lid off an egg carton. Cut the lid in half. The lid halves will be used for storage banks. If desired, paint the egg carton top and base with spray paint. You could research in books or on the Internet to find traditional African designs, or create your own decorations. Use the rubber bands to close the top and bottom parts together.
Find Rules for Mancala at http://www.elf.org/mankala/Mankala.html The web site also boasts a playable, downloadable java Mancala program.
Play of the Game from http://www.ahs.uwaterloo.ca/~museum/vexhibit/CC/countcap.html :"The game is for two players. Based upon the version of the game, there is a preliminary distribution of counters (beans, nuts, seeds, etc.) in the board's depressions. Players move alternatively in a series of "laps". A lap involves each player in turn selecting all of the counters in a depression and lifting these and placing counters in each depression in a prescribed direction and manner. What happens then is dependent upon the version of the game being played. For example, the next move may depend upon the state of the last depression a counter is placed in. If for example, the last depression is empty of counters and is on the mover's side, the mover may then claim (or capture) all of the counters in the opponent's depression in the opposite row. Some versions which include "banks" allow a player to make a "deposit" each time they pass a "bank" or to use the contents of a "bank" when all of the counters in their row have been "captured". The game continues until a player has no more counters."

Phonics Hop: Make Your Own Phonics Game
Your and your family might enjoy making this game almost as much as playing it. Cut shapes, about 12 inches in diameter,out of discarded light-colored wallpaper, shelfpaper, or contact paper. Using markers, write one upper-case and its lower-case equivalent letter on each shape, and attach the shapes randomly to your floor, porch, or patio. Make sure they are securely stuck, or someone could slip.
Playing the Game: Be flexible with the rules, and adapt them to your needs. Children can play Phonics Hop like hopscotch, only with a difference: They make the letter sound that they land on. Older youngsters can attempt to make words by jumping to the letters in turn.

Free Homeschool Web Pages!
You don't need to be a homeschooler to take advantage of the many free web hosts out there. Check out Lego Land (listed inWise Steward's Lists of Links), for a free kid's web page! Legomaniacs can create their own web page on-line, just by filling out a simple form. No one else can view it, without the child's personal i.d. number.
Older children and adults might want more versatility and control over their web page. For more free web page hosts, and free resources, check out our link to A Wise Steward's Club For Writers.

Make Your Own Reading Puzzles!
Do you teach ten, or maybe just one? For a large group, or just a single child, here's a great way children can teach themselves reading and language skills.
You will need paper, scissors and art supplies. Any size paper, and any medium will do. If you want your puzzle to last awhile, use coated or heavier paper. Ask young people to draw a picture of ONE person, place or thing on each piece of paper. Older children can create puzzles for younger ones. Children write one word on each paper, describing the picture. Let children cut the pictures into puzzles, with one letter on each piece. Store puzzles together in a large envelope. Children separate the puzzles, put the puzzles back together, and say the words!
---
Wisdom Quick Quiz
1. What is the beginning of wisdom?
2. What is the doorstep to the temple of wisdom?
3. What is the wealth of the wise?
4. Who can learn from fools?
5. What is one-half of wisdom?
6. What does a wise man listen to?
7. Here's a fill in the blanks: The pine stays green in winter...______________________in hardship.
9. What is nine-tenths of wisdom?
10. What is the sublimity of wisdom? (For that matter, what is sublimity?)
Give up? Then like the rest of us, you have not yet attained perfection!

Click here for Answers, and Wise Steward's Homeschool Lists of Links (try saying that three times fast, Dr. Seuss!)
---
Greg's Fun Facts
There are two credit cards for every person in the United States.
The Eisenhower interstate system requires that one mile in every five must be straight. These straight sections are usable as airstrips in time of war or other emergencies.
If you have three quarters, four dimes, and four pennies, you have $1.19. You also have the largest amount of money in coins without being able to make change for a dollar.
---
A Wise Steward's Home School FAQ
Frequently Asked Homeschooling Questions
Do you have a Wise Learning Tip you'd like to share?
Post a message or a question...Wise Steward's

Forum
1. What Is The Wise Steward's Home School?
Webster's defines "wise" as: "marked by deep understanding, keen discernment, and a capacity for sound

judgment

." A steward, in this context, is "one who actively directs affairs."
A Wise Steward's Homeschool is therefore "one who actively directs homeschool family affairs with deep understanding, keen discernment, and a capacity for sound

judgment

."
That sounds like a rather tall order, for we live in an age where wisdom is little respected, sought after, or understood. Perhaps you know someone who is

extremely

intelligent, well educated, and in a high position, but doesn't have an ounce of common sense! The Bible calls this "always learning, and never able to come to the knowledge of the truth."(1 Timothy 3:7)
"Wisdom is a fox, who, after long hunting, will at last cost you the pains to dig out

. '

Tis

a cheese, which, by how much the richer, has the thicker, the homelier, and the coarser coat; and whereof, to a judicious palate, the maggots are the best...But then, lastly, 'tis a nut, which, unless you choose with

judgment

, may cost you a tooth and pay you with nothing but a worm. (Jonathan Swift: Introduction to "A Tale of a Tub)
It's really hard to appreciate the maggots in life! The Wise Steward isn't one who thinks he knows it all; rather.

the

opposite is true!
The first and wisest of them all

profess'd
To know this only, that he nothing knew."
(John Milton: "Paradise Regained IV. 293-294)
2. Where can I find curriculum?
Okay, we get the message. Judging from the frequency of e-mail questions, you really want to know where to get homeschool supplies. I finally added a vendor's section to our already overflowing (over 100) links area. It also includes resources for challenged, ADHD, and gifted children. Check out the following links, below:
 A Wise Steward's List of Links/Books/ Sources
We have never used a curriculum, per se. Melissa buys books and workbooks individually. One of the benefits of homeschooling is learning each individual subject at the level the student is ready. A child may be a 4th grader, excelling at 5th grade English grammar but be at 4th grade level in math. You can't do that when you buy a packaged curriculum. Maybe starting out you could discover your child's strengths and weaknesses using the curriculum, then drop it later in favor of a more tailored approach.
At the time of this writing, our youngest is doing first grade this year. The closest thing she has to a curriculum is a big workbook (we bought it at Sam's Club) from American Education Publishing, called Total Skills, with language arts and a little math. She sits on my lap, or right next to me, and we do a page together. We take turns reading from her wide selection of books that she is interested in. We only use textbooks for occasional reference in elementary school. In the early grades, we've found that phonics is the most important subject (after Bible, which we teach with a Bible). Phonics is simply sounds written down, no matter what materials you use to teach it. Your child might enjoy a little book recommended to us when we were beginning homeschoolers, called Phonics for the New Reader. I'm not sure if it is still available, but it is the simplest approach to phonics instruction that we've seen. Also our library owns a series called Jolly Phonics that is very good. If your library doesn't own it, ask your librarian if you can get it through inter-library loan. Borrow a wide range of materials before you buy. You might want to avoid materials  that are overpriced and made for remediation, not fun learning for small children. The goal is to love reading, not think of it as an onerous chore. We're talking about special time on mom or dad's lap—a reward, not a punishment. Unless your child just wants to (Who does?) , you don't need to keep your child sitting at a hard little desk all day doing worksheets.
On average, we've spent about fifty dollars a year for Homeschooling materials, up until high school when materials were more costly. Our oldest (John Morgan) homeschooled through college, and is now enrolled at Park U. You can take a look at some of his creative projects at http://mai-adventures.com .Our oldest girt is Homeschooling high school, using a variety of materials. Her English Lit book, for instance, is from the 1940s. Her Biology book is new, from Christian Liberty Press, and her math book is the Algebra Survival Guide that her brother used.
I would  advise caution regarding government sponsored "homeschool" programs—in our area, they seem to be the same pagan program taught in the schools – brought right into your home. The free computer sounds nice, but many families have tossed that curriculum after a year. I've also heard horror stories, such as computer and internet connections problems that continued throughout the school year. I don't know all the details, but I've heard that these on-line academies contain ia lot of cumbersome busywork and unnecessary (for homeschool) recordkeeping.
The most important thing to try and avoid—although everybody does it anyway—is First Year Syndrome. In First Year Syndrome, homeschool parents get burned out trying to "do school" at home—but the classroom doesn't translate well into the home, and is actually very inefficient. At home, especially in the early grades, we spend most of our time on real world learning and activities. (For instance, kids learn math much better with money, than with textbooks.)
Take a look at our web site—hundreds of freebies and inexpensive homeschool sources.
Also find a free subscription to our blog, An Eagle's Nest Homeschool and Travel Resources, at http://eaglesnesthome.blogspot.com .
3. Help! I need help with...
Need help with Unit Studies, Special Needs, College, Distance Education, Teens? Click here.
Why does my child need to know Latin, Logic, and Rhetoric? Interested in Classical Education at Home? Check into the book, The Well-Trained Mind: A Guide to Classical Education at Home, by Susan Wise Bauer and Jessie Wise. You can find it and many other Christian Homeschooling resources through our affiliate link to Christianbook.com .
Check our new page on homeschool books. You may find just what you need!Homeschool Books
We welcome feedback from you and we offer reciprocal links to other family-friendly sites. We regret that we do not have the resources to personally answer every e-mail. If (after checking through our resources) you have family-friendly, appropriate questions or comments about homeschooling, educational issues or debt-free living, please post them at
Eagle's Nest Homeschool and Travel Blog
Find detailed information on wise stewardship in the new book, Homeschooling On a Shoestring, written by Melissa L. Morgan and Judith Waite Allee . Pick up Homeschooling On a Shoestring at your favorite bookstore. Just tell them we sent you!
Two homeschool moms who are unabashed penny-pinchers share their ideas for economical homeschooling in a two-paycheck, latchkey world. In Homeschooling on a Shoestring, they tell the personal stories and creative solutions of homeschool parents across the U.S.A, Europe and Canada. This book is packed with freebies, tips, resources and anecdotes to give parents the confidence to tackle homeschooling with enthusiasm. Click here for more information on Homeschooling On a Shoestring
Frugal Travel and Homeschool Books by Melissa L. Morgan and Judith Waite Allee:
A Home For Wise Family, Education and Homeschool Stewardship
An Eagle's Nest Homeschool and Travel Blog
Discover the Truth: DaVinci Code or Jesus Code?
Teens, High School and College
Writer's and Homeschool Resources
Intelligent Design, Science and Evolution
Christian Homeschool Books, music CDs bargain priced!
Health
Wings Abroad
Educational Travel on a Shoestring Free Samples
Shoestring Living
Homeschool On a Shoestring Book
Debt-Free Living, Avoiding Business Opportunity Scams and Bad Home Builders
About Us
Wise Homeschool Links, Banners, Rings
Bio-ethics
Hate Crimes, Abortion and Violence In America
Tell a friend about this great educational web site:
Click for Bargain Christian Books and CDs!


Click here to return to Eagle's Nest Home School, with Homeschooling On a Shoestring, Special Needs homeschooling, special education, Homeschooling High School, Homeschooling College, Distance Education , travel, health, A Wise Steward's Club For Writers, and information on wise stewardship, life issues, publishing, the Internet, shareware, freeware, and freebies!
Christian Book Distributors offers a huge selection of bargain-priced homeschool and educational resources and books. Portions of your purchases help support this web site. Thank you!