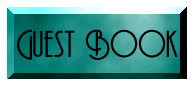 ---
We regret that we do not have the resources to personally answer every e-mail. If (after checking through our resources) you have family-friendly, appropriate questions or comments about homeschooling, educational issues or debt-free living, post to the Forum.
A Home For Wise Family, Education and Homeschool Stewardship
An Eagle's Nest Homeschool and Travel Blog
Discover the Truth: DaVinci Code or Jesus Code?
Teens, High School and College
Writer's and Homeschool Resources
Intelligent Design, Science and Evolution
Christian Homeschool Books, music CDs bargain priced!
Health
Wings Abroad
Educational Travel on a Shoestring Free Samples
Shoestring Living
Homeschool On a Shoestring Book
Debt-Free Living, Avoiding Business Opportunity Scams and Bad Home Builders
About Us
Wise Homeschool Links, Banners, Rings
Bio-ethics
Hate Crimes, Abortion and Violence In America
Tell a friend about this great educational web site:
Christian Book Distributors offers a huge selection of bargain-priced homeschool and educational resources and books. Portions of your purchases help support this web site. Thank you!